'Bigger is better': Expert tips and tricks for styling your indoor plants
By Rachael Gavin|
B?ringing plants into the home is comes with so many benefits from boosting your mood to making your house look beautiful.
But before you head to a garden centre to choose some greenery and pots, it helps to think about where you're going to display it and what sort of look you want.
According to Corey Jackson, creative director at The Greenery Garden & Home, it helps to think big.
"I always go bigger. If you think it's big enough, it's probably not! Don't be scared to put a big statement plant in to your space. It will look amazing and be the one thing that everyone loves," he said.
READ MORE: ?The forgotten indoor plant habit you need to get into now for healthy, even-looking greenery
Jackson sat down with ?9Honey Living to share his expert advice on plants, pots and whether fake plants can ever be a good substitute.
What are common mistakes people make when styling with houseplants?
The number one mistake is choosing a plant that is too small ¨C size matters. Instead of a small plant on a bedside or console table use a large plant and pot on the floor next to the table. It makes a dramatic statement, cuts down on clutter and has an immediate impact.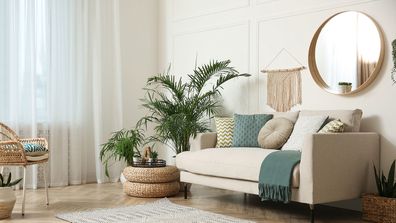 What should we keep in mind when selecting pots?
Scale, function and look. Match the pot to the plant size and don't choose a pot that is too big or too small.
What do you want the pot to do? A pot that you can plant directly into will need drainage holes and a saucer to protect the surface it will be sitting on.
Is an elevated plant stand more practical? Often it is easier to use the pot simply to cover the black plastic container the plant is in, then the plant can be taken to a sink or outside to be watered and drained.
Choose a pot that fits in with your look and existing d¨¦cor. You can choose a pot that blends in or stands out.?
READ MORE: Gardening expert weighs in on five viral houseplant hacks?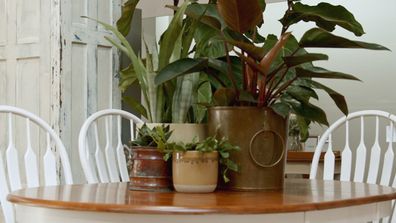 What is your take on using faux plants in styling? Can they be used to make our plant collection look fuller?
Put simply, no. They are useful in display homes where there is no need for anyone to maintain and care for them. You'll always know it's a faux plant ¨C they are disposable, get dusty, fade and are usually more expensive than a real plant.
Live plants have a huge wellness factor ¨C they purify the air, bring life to a space and are something that needs you to care for them. You are rewarded with a sense of achievement when you see a new leaf or flower.?
READ MORE: A plant lover has been giving all her new houseplants a bath and it's helping to prevent a very annoying problem?
What are your tips for grouping different plants together?
When grouping plants variety is the key. A group of three plants works well as long as each plant looks different.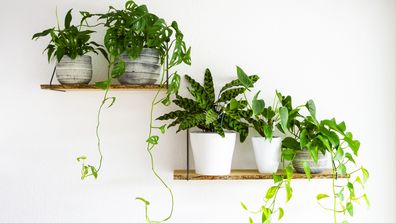 Most indoor plants will tolerate similar conditions of light and warmth, so look at texture, style, size and colour.
Choose different leaf shapes and colour gradings. All green leaves are fine as long as there are different light and dark shades of green.?
??For a daily dose of 9Honey, subscribe to our newsletter here.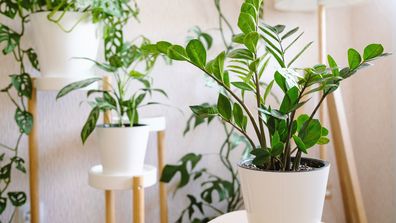 Eight beginner-friendly indoor plants that are hard to kill