'Oh, my God': The one rumour Hailey Bieber has refused to address. Until now
By Merryn Porter |
Hailey Bieber has lived her life in the spotlight ever since she burst onto the modelling scene as a fresh-faced ?teenager.
As part of a famous family, ?she knew a thing of two about fame before making it as a model. But things shifted up a notch when she began dating ¡ª and then married ¡ª music superstar Justin Bieber.
"Is she or isn't she pregnant" rumours have followed her since. And while she has mostly ignored the chatter, she has now spoken out publicly.
READ MORE: Prince Harry and Meghan mocked by Family Guy for making 'millions... for doing no-one knows what'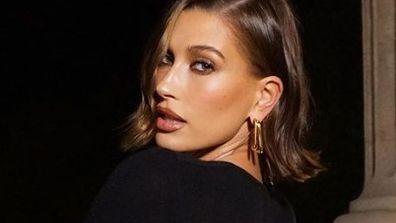 In an interview with GQ published overnight, Bieber, 26, spoke of the toll multiple pregnancy rumours took on her, admitting it's "disheartening".
"Recently, everybody was like, 'Oh, my God, she's pregnant.' And that's happened to me multiple times before," she said.
"There is something that's disheartening about, 'Damn, I can't be bloated one time and not be pregnant?'
"It would be a lie if I was like, 'Oh, yeah, I don't give a shit'.
"And it's just, honestly, at the end of the day, so hilarious how much people f--king care.
READ MORE:? 'Sick people in this world': Paris Hilton responds to cruel comments about son Phoenix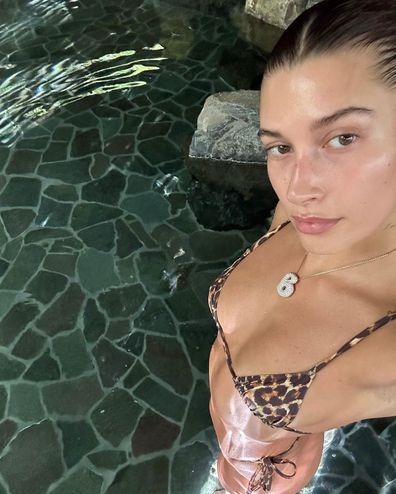 "Let me do what I want to do with my body, and you guys can do what you want to do with your body ¡ª and let's just let it be that."
Bieber said babies were very much on the cards for the couple, who married in secret in a New York courthouse in September 2018, before holding a big blow-out wedding with all their celebrity friends in South Carolina a year later.
But there will be one catch when it finally happens. "When there comes a day that that is true, you... you, as in the internet, will be the last to know," she said.
How long she will be able to keep that secret while living life very much in the public eye is hard to know.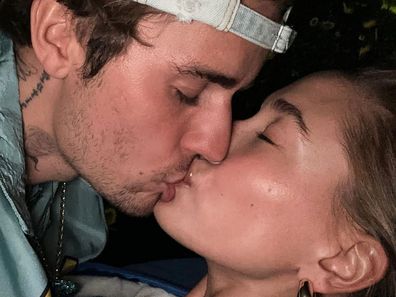 In the past, Hailey had said she hoped to raise a family out of the spotlight, as her parents did. Now, she concedes, things have changed.
"That was before I was married. [I] didn't know who I was going to be married to at the time, I'm sure," she said, adding a public upbringing for her children is "probably totally unavoidable.".
"Maybe I liked the idea at 18 of not raising kids around certain things, but my life is so different now than it was when I was 18," she said.
"It's so hard to say what I'm going to do or not do when there isn't even a child here yet.
"I don't even know what it feels like to be a parent other than a dog parent yet. And that's not the same thing, by any means."
She also said becoming a mother is "something that I look forward to" when that day finally comes.
"It's also such a private, intimate thing. It's something that's going to come when it comes."
While her kids growing up famous is largely unavoidable, she believes it will be "awesome for them and be challenging for them at the same time."
Beiber, who earlier this year donned a "Nepo Baby" T-shirt dreamed up by her stylist, Karla Welch, even embraced the suggestion she brings out a range of "Nepo Baby" onesies when her children do come along.

"That would be genius," she told GQ.
For a daily dose of 9Honey, subscribe to our newsletter here
What the grandchildren of celebs call their grandparents