Hamish Blake says dads have one role in the delivery room: 'It's your job to protect the cave'
By Merryn Porter |
Hamish Blake is a lot of things: Funnyman, Radio presenter, LEGO Masters Australia host, doting husband and dad-of-two, and an all-round great guy.
He also has some words of wisdom for any dads-to-be about to step inside a delivery room, and we have to say, it's pretty good.
Blake, 41, actually made the comments back in July as part the Untidy podcast, but they resurfaced this week after a video was shared by TikToker KiwiDad, where it has since racked up more than 206,000 views in less than 24 hours.
Watch the video above.
READ MORE: Meet the six-year-old 'maths genius' whose skills are wowing viewers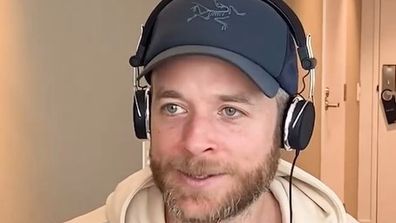 Blake shares two children with his skincare entrepreneur wife Zoe Foster Blake. Son Sonny, born in 2014 and daughter Rudy, who arrived three years later.
During the podcast, Blake said the best advice he received in the lead up to the birth was about the very different roles he and his wife would have in the delivery room, and how important it was for him to remember his place.?
"O?ur, like, midwife/doula person gave us great advice, which was, you are about to see your wife go to the absolute limits of what a human being can do, like, it will blow your mind, and it does," Blake said.
"And all your guy instincts will be to solve things, and to, you know, jump in, and it was actually, it was a husband and wife team, and then the guy said to me, 'Here's the thing, you can't solve anything, it's not your fight, you just have to let her have this fight. She's going to go somewhere. She's going to have a fight and she's going to come back'.
READ MORE: Why Hollywood superstar Jennifer Garner refuses to buy into mum guilt: 'Just be there'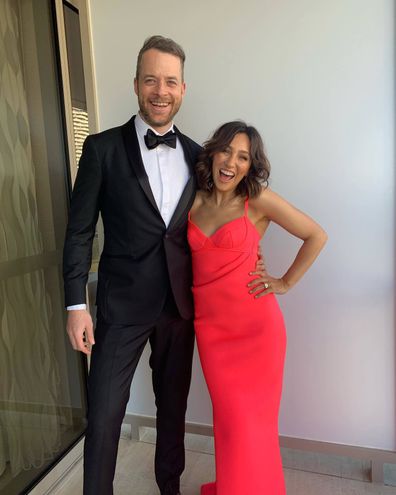 ?"It's like, it's your job to protect the cave. That's what your job is. There, as a caveman, you gotta protect the space.
"So if the lights are wrong, if someone that's annoying is in the room, if she needs water, snacks, whatever, change, that's your job.
"You have to look after the space and then she's going to, she's going to take care of the fight.
"She's going to get a job, and she's going to get the job done. That's good.
"And I was like, 'That is great advice, because it's just not your fight'."
The video shared by KiwiDad has already racked up more than 10,000 likes. Commenters were quick to praise the view, with many women weighing in.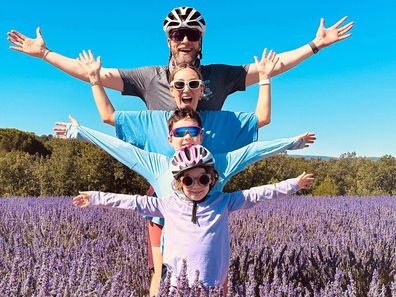 "This is what I basically told my husband too, I said 'You just need to take care of everything else around me so all I gotta focus on is myself'," one woman said.
"Perfect advice," said another. "And what a great way to explain it. My husband was very good at this! We had three natural births (two of them were at home)."
"Spot on," wrote another.
?Blake and Foster tied the knot 10 years ago and celebrated their anniversary with a lavish party and vow renewal last December, which saw them don 60s inspired outfits to party with their friends.
For a daily dose of 9Honey, subscribe to our newsletter here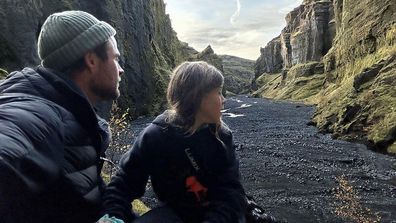 Aussie superstar's epic daddy-daughter adventure trip
?