W?ith over 76,000 NSW students days out from entering the officially HSC exam period many parents are feeling nervous and perhaps helpless.
Supporting your teen during what can be an incredibly stressful time can be difficult, but one thing is for sure ¨C they need you by their side every step of the way.
Peita Mages has helped hundreds of HSC students from diverse schooling environments to ace their exams through the Clever Cookie Academy and their 'Hello HSC' courses.
Mages shared with 9Honey Parenting her top tips on ensuring parents are supporting their children to achieve their personal best.
READ MORE: Simple tips to make travelling with kids so much easier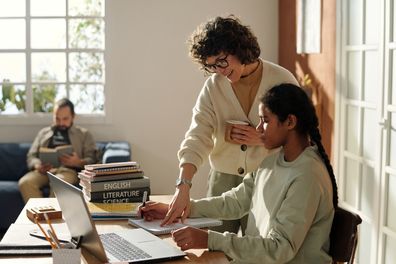 Help them to commit to a regular study routine
The demands of HSC do require students to buckle down and study regularly, rather than cramming the night before.
Their goal is to lock knowledge into their long-term memory rather than stressful 'information overload' in a short period of time, as they're primed to blank under the stress of exam without proper preparation.
Helping them to develop a 'stick-to-it-able' routine that is flexible, has clear strategy and explicit learning intentions is crucial in reducing exam anxiety and maximising their preparedness.
For a daily dose of 9Honey, subscribe to our newsletter here.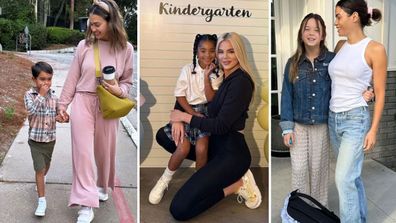 Celebrity kids on their first day back at school
Chunking up larger modules into digestible chunks is essential, as is a clutter free space, with natural light and minimal distractions (Yep¡­phones need to go away!)
Allow your children to positively reward themselves for committing to their new study habit (cups of tea, walks with the dog, warm showers) as small rewards help to lock in their new study habit!
Watch Now: Dr Justin Coulsen's tips on tackling homework with kids?
Encourage their efforts and motivation
Really try to instil intrinsic motivation in your children, that is, their own inner drive to achieve their best.
This is an essential life skill that will enrich their life way beyond HSC. Ask them to express their own passions for beyond school and to acknowledge that 'dreams don't work unless they do'.
Them connecting why these exams are important now as a stepping stone to future goals is an absolute necessity.
Encourage them to define their personal best and to quantify this beyond marks or bands.
For some students, their personal best will be to complete rigorous exams in timed conditions, while others will be seeking to top the state and achieve Band 6's.
Remind them that doing their best opens doors and pathways for their future, but beware attaching their results to external validation, or worse, your love or approval!
We want our kids happy, healthy and striving for their personal bests, not nervous wrecks!
READ MORE: Late night call led to deadly discovery for five-year-old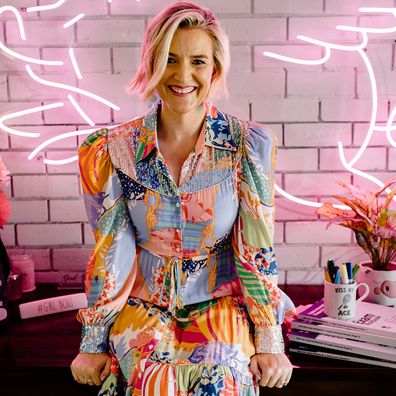 Instil the importance of effective study
Schools are often battling to get through course content and, as such, effective study skills are not always explicitly taught.
This leads to students becoming increasingly demoralised as their marathon study sessions are not reaping results. Every study session requires a clear intention, so help your child to define this before they disappear for hours.
When they return from that session they should have mastered that skill, or improved their knowledge rather than focusing on generalised aspects of modules.
Though students feel that reading and re-reading their notes is effective study, actually, active recall is the gold standard for studying and should be the student's main activity.
READ MORE: The shocking amount it actually costs to attend a wedding in Australia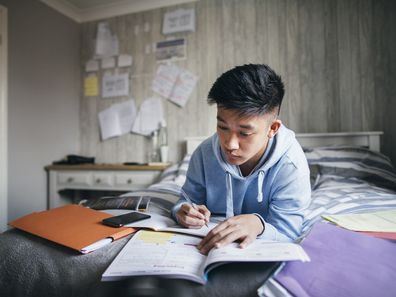 Only by testing themselves in examination conditions do students really know what they don't know!
Reading, highlighting and writing out notes contributes to the 'illusion of fluency' or the illusion that they know their stuff, when really, they're not ready.
Additionally, encouraging your child to teach you what they know will also dramatically improve their results and make you aware of just how rigorous HSC exams are these days.
Help them to get their 'Exam Game Face' on!
Ensure your child is getting enough sleep, healthy food and snacks and is exercising regularly to combat exam anxiety throughout the lead up to HSC.
No one wants the 'fuzzies' on exam day, so a nutritious breakfast is a must.
Help them to minimise stress on exam day by ensuring their uniform is laid out and their exam pack essentials ¨C pencil-case, several working pens, water bottle, watch, layers of clothing, hair ties are pre-packed the night before.
READ MORE: Doctor's shock after mum endured 'silent condition'
Discourage your child from arriving to the exam more than 30 minutes prior as pre- exam chats with stressed out fellow students never improves performance.
Talk to your child about keeping their 'exam blinkers' on and worrying about their own examination experience, rather than observing students asking for extra paper or checking out who is going to the bathroom.
Put the HSC into perspective!
Remember ¨C the HSC examinations are the academic measure of your child on one day through standardised testing. They do not calculate your child's intelligence or worthiness.
Some students excel in traditional standardised testing and others flounder despite months of preparation.
Stress impacts students from attaining the top bands by affecting working memory and flooding cortisol which inhibits problem solving, so it's crucial to reduce the high stakes, 'one pathway' rhetoric to keep our students healthy!
READ MORE: Last words late Euphoria star said to his mum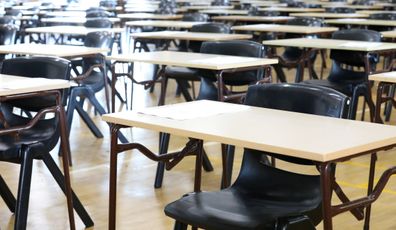 The great news is that nowadays so many pathways exist for every career aspiration, so the days of fretting about ATAR as a success determinant are well and truly over.
Universities are businesses at the end of the day, so it is in their best interest to be able to accommodate as many students as possible; it may just take a further intake or a bridging course to secure their pathway.
Frame the HSC as an opportunity for your child to demonstrate their skills and knowledge, rather than their only pathway towards success and remind them that regardless of their results, you are proud of their efforts.