Parents welcome biggest baby on record in 13 years, weighing over 6.5 kilograms
By Suki Reid|
Weighing in at close to double the size of an average newborn, a Canadian couple welcomed their record-breaking baby in late October.
Britteney Ayres birthed her fifth child, a baby boy named Sonny via caesarean section, reported Good Morning America.
Arriving weighing 14 pounds and 8 ounces (just over 6.5 kilograms), she and her husband Chance's new baby measured around 55 centimetres.
READ MORE: Parents react to NSW Government's preschool fee relief announcement?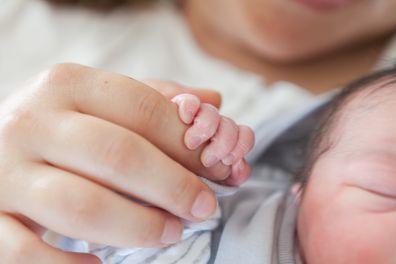 The birth weight of Sonny became a record for the Cambridge Memorial Hospital in Ontario.?
Surprisingly Sonny's record was not unusual for the Ayres family as he joined his three older brothers Chance Jr., six, Everett, five, Lucky, three, and older sister, Marigold, one.
Mother Britteney told?Good Morning America, "[Marigold] was born 13 pounds, 14 ounces. And Lucky, he was born 13 pounds, 11 ounces."
Australian Institute of Health and Welfare states that the average size of a baby at birth is between 2.5 kilograms to 4.4 kilograms, meaning babies that are "larger" weigh more than 4.5 kilograms.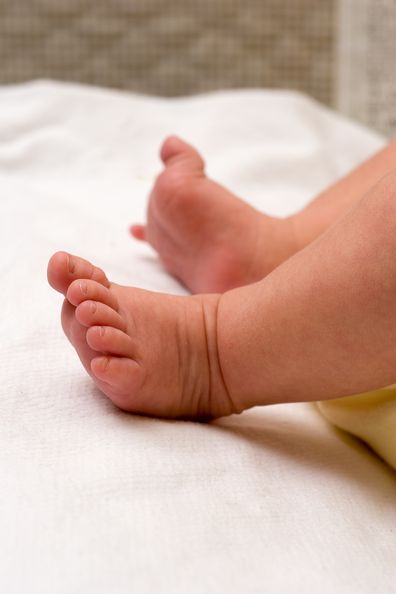 The heaviest newborn on record, according to the Guinness Book of World Records, is listed at 9.9 kilograms. Born in 1879, the baby passed away after 11 hours.?
"The doctor asked us if we joked around, he says, 'Well, we just make big babies',"?Britteney said.
The mother of five went on to explain, "Chance is very tall. He's 6 [feet], 2 [inches]. My dad's tall so it runs in the family,"
READ MORE: Superstar's daughter seen in rare footage?
Sonny's dad Chance Sr. added that their baby boy will be their "last one".
"[Sonny's] a ray of sunshine. He's beautiful. Anyone that sees them has an enormous smile, even if they don't recognize [him] from the news. They still see him and say, 'Wow, what a baby that is'. "
In an interview with Fox News Digital, Chance said, "Everybody was making bets as to how big he was going to be, even the doctors and nurses. They put him on the scale, and it was wild."
For a daily dose of 9Honey, subscribe to our newsletter here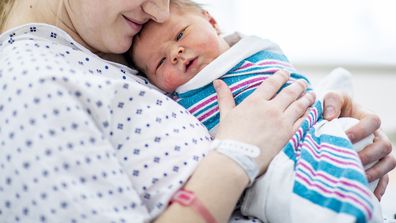 Banned baby names around the world revealed
Dr Asa Ahimbisibwe, their family doctor, an obstetrician and gynecologist at Cambridge Memorial Hospital, told Good Morning America, that Sonny was the "biggest" baby born at the hospital in 13 years.
He told Fox News Digital, "We knew that this baby would also be a big one, but we did not expect that he would be this big." Ahimbisibwe has also delivered three of Sonny's siblings, Everett, Lucky and Marigold.?
He said that once Sonny arrived, the room of doctors and nurses cheered, adding, "When the baby tipped the scales, it became real that he was indeed a big baby."?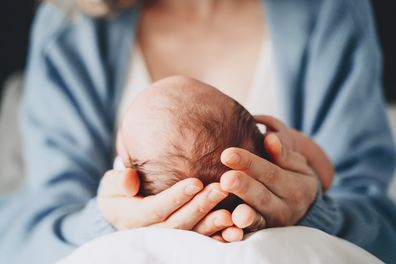 Father Chance Sr. noted to TODAY that "We've never needed newborn diapers," before explaining that their newborn is already wearing clothes for 6-month-old babies, skipping newborn clothing.?
Thankfully, despite arriving a week before his predicted due date of Oct. 31, Britteney confirms both her pregnancy and birth of Sonny were free of complications, he has since joined the family in their Cambridge home.?