Buying an indoor plant as a gift? These tips will help you make the best choice
By Rachael Gavin|
A bunch? of red roses might be the traditional Valentine's Day gift, but indoor plants are quickly becoming a popular alternative.
Houseplants make for a beautiful present that lasts, hopefully like your love, a lot longer than fresh flowers?. They're also a calming influence on the home and a welcome pop of nature inside.
But there are a lot of indoor plants to choose from and they all have different light and watering needs, so it can be hard to choose the right option for your loved one.
READ MORE: Valentine's Day gifts she'll actually use?
That's why 9Honey Living sat down with The Indoor Plant Co's owner Amy Earley for her top tips on buying indoor plants as gifts.?
What indoor plants are good choices for Valentine's Day instead of a bunch of flowers?
Flowering plants offer you the best of both worlds when it comes to Valentine's gifts. A great option is the Anthurium plant, offering heart shaped flowers in bright reds and pinks ¨C what could be more perfect!
The other option you can have fun with is pink or heart shaped foliage. Think ficus ruby, syngonium neon, tradescanthia nanouk, begonia rex or heart leaf philodendrons, these are all great options to add a bit of colour and resonance to your gift.
Plants are a great gift for him, we're always a bit stuck on what to get the guys, there is only so much beer and socks they need in their lives! Plants make a fresh modern alternative gift.
What are good indoor plants to give us gifts??
Aim for a beautiful, impressive, full foliage plant that provides a wow factor, but isn't going to be too hard to care for. I would recommend: peace lilies: full, lush, deep green foliage looks great in anyone's home, monstera deliciosa is always appreciated: the young plants have small cute heart shape leaves that are fascinating to watch develop into those big iconic hole leaves that we all know and love.
If in doubt go for something pure green, this is a refreshing and relaxing colour to add to anyone's home.?
What should we consider when giving plants as gifts?
It is best to consider the type of person that is receiving the gift: are they a green thumb with lots of plant experience, or are they new to the world of indoor plants? It is always safe to go for plants that aren't high maintenance so you're giving them something that takes up too much of their time. Easy care plants that only need occasional love are the best way to go.
Also consider the type of place that they live in, is it an apartment or huge mansion? You don't want to overwhelm someone with a huge plant if they don't have the space for it.
You might want to consider if they have pets of young child that may accidentally ingest plant leaves, in this case it is important to avoid any of the highly poisonous plants.?
READ MORE: Expert tips and tricks for styling your indoor plants?
What are common mistakes people make when choosing plants for others?
It is nice to ensure that the plant your give as a gift has a decorative pot with it, even a simple one, this makes it more of a complete gift. It is often tricky to get the right size outer pot to exactly cover the plastic nursery pot, you don't want to pass on that hassle. Choose a plant that has as outer ceramic planter, with no drainage holes that fits the inner plant pot, we find something neutral and simple is the best option to fit all tastes.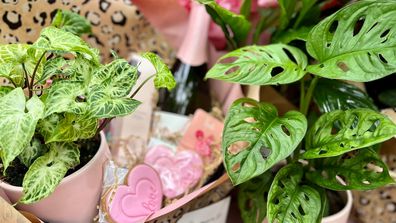 How can we keep the plant in best condition before giving the gift?
Here at The Indoor Plant Co we ensure plants are watered correctly and fed before being sent directly to the gift recipient. Often the plant is purchased, leaves our greenhouse and is at their door within the same day so you can guarantee it is in the best condition.
If you are purchasing a plant yourself and buying from a reputable company you don't really need to do anything to the plant to improve it's condition.
But if you do need store it for over a week before passing it on there are a number of things to remember. Keep away from direct sunlight, if the soil is completely dry you can give it some water (don't over saturate it), keep it nice and warm and away from draughts or AC units, but nowhere near a heater.?
READ MORE: Gardening expert weighs in on five viral houseplant hacks?
What are your tips for buying plants online?
Same day delivery is best where possible, it may be more expensive but what you see online should be what you get. Many companies like ours will take photos of the plants they are selling regularly so the customer gets something as near to the image as possible, if the photos never change on the website you may not get something as good looking as they show, as all plants vary in shape and size a lot!?
Take note of where a company is based and how far that is from you. You want your plant to get to you as quickly as possible, so the condition does not deteriorate en route.
Here at The Indoor Plant Co we send the majority of our plants to be hand delivered the same day, they are not squashed in a box and arrive safely and quickly. We do also send further afield in specially designed boxes, but we limit this to a four day journey at most and pack very carefully, as do many of the national providers, but check reviews and the fine print on the delivery methods.?
?For a daily dose of 9Honey, subscribe to our newsletter here.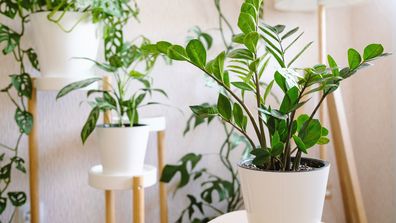 Eight beginner-friendly indoor plants that are hard to kill