Jesinta Franklin reveals the real reason she 'constantly feels guilty' as a working mum
By Maddison Leach|
Model and mum-of-two Jesinta Franklin admits that despite making motherhood look effortless sometimes, she often battles feelings of guilt around being a working mum.
Speaking to 9Honey Parenting at the Penfolds marquee at Derby Day ahead of the Melbourne Cup, the 32-year-old reveals that even she struggles to juggle her career and kids.
"It is a juggle. I haven't perfected it, I don't think I'm great at it. I'm constantly trying to find ways to do it better, I constantly feel guilty when I'm at work," she says candidly.
"It's always hard for me. I don't think I'm used to it, even after three and a half years, leaving them behind," she continues.
"I try to take them everywhere we can, especially if it's over a night stay."
Jesinta shares daughter Tullulah, three, and Rocky, two, with AFL legend Lance 'Buddy' Franklin, and both continued pursuing their separate careers after becoming parents.
In July, Lance retired after a illustrious career with the Sydney Swans, effectively making Jesinta the breadwinner as she continues her modelling career.
It's a position she's more than happy to fill in their little family of four.
Click the image below to see all the glamourous looks at Victoria Derby Day 2023 over at 9Honey Style.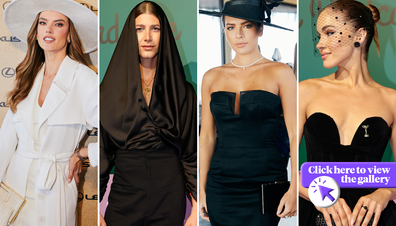 "My career also fulfils me and I've always been really passionate about being financially independent as a woman as well," she tells 9Honey.
"That's a big passion for me and something that I hope other mums can look at as well and go, 'You know what? If she can do it, maybe I can do it too."
She hopes to one day see daughter Tullulah follow in her footsteps and become a driven, financially independent woman in her own right.
But that doesn't necessarily mean that Jesinta wants her daughter to step into a public role ¨C in fact, she's trying to keep her kids away from the spotlight as much as possible.
READ MORE: What Count Nikolai didn't tell Princess Mary about Australia move?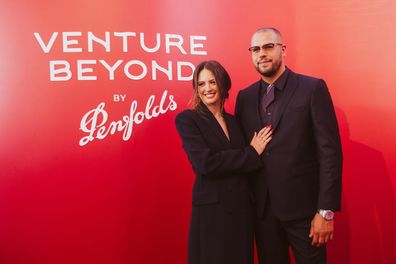 READ MORE: 'I have regrets': Sylvester Stallone's relationship with late son laid bare?
She and Lance choose not to show their children's faces on social media and try to keep their family life private, especially while their son and daughter are young.
While Jesinta does like the idea of one day bringing her daughter along to the Melbourne Cup and introducing her to the world of spring racing, that's still "a long way off".
For a daily dose of 9Honey, subscribe to our newsletter here.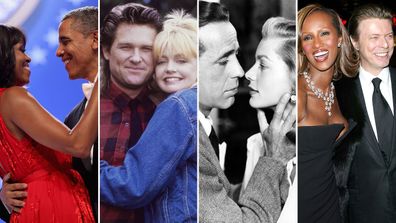 The most captivating love stories in popular culture
"I would probably like to shield her from this world for as long as possible, but if she's 18 and she wants to come along, then of course, I would love to bring her," the proud mum says.
"At the moment, she's very much into dressing up, she's in her princess, fairy era. She loves everything to do with that."
READ MORE: 'I'll go against you and my mother': Lisa Marie's emails leaked?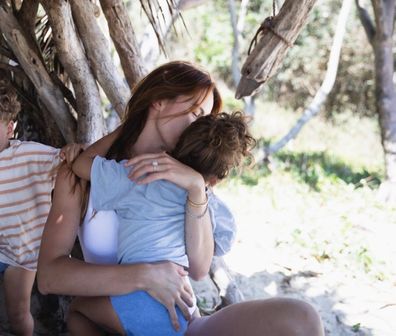 READ MORE: Friends stars farewell Matthew Perry as his dying wish comes true?
Tullulah won't be making her races debut for another decade or so, but that didn't make Saturday's outing any less special for her parents.
Jesinta and Lance celebrated their wedding anniversary at Derby Day, marking seven years since their intimate garden wedding in the Blue Mountains on November 4, 2016.
"I like to say thanks Bud, you put this on for me today," Jesinta told reporters with a laugh.
It's a full-circle moment for the couple, who made their romance official at Derby Day in 2013, when they attended the event together for the first time.
READ MORE: 'Strange': Reason behind F1 couple's private life?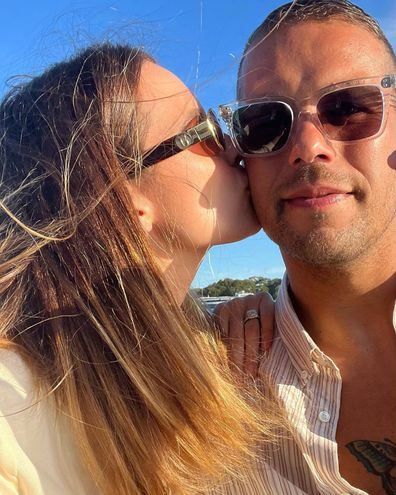 Ten years on they're just as smitten, though Jesinta's sense of style has certainly evolved in the last decade.
This year, she opted for a sleek black suit dress, paired with an understated black bow and designer high heels instead of the black vizor and pink neck ruffle she donned in 2013.
When asked what they love most about Derby Day, Jesinta admits she and her husband have very different interests.
"For me, it's all about the fashion but I think if you ask Bud, it's probably more about the horse racing and all of that," she said.
"But for me, it's that fashion and I love how much it injects into the creative industry ¨C all the makeup artists, and the hair stylists, and the designers, and everyone behind the scenes."