Costly truth Steph and Kayla wish they knew before stepping into IVF clinic: 'Drained our bank accounts'
By Maddison Leach|
When Steph and Kayla fell in love, they knew they wanted to be parents; they just didn't know they would spend three years and $30,000 trying to make it happen with no results.
The Queensland couple met in 2019 and a year later they were already talking about starting a family together through in vitro fertilization (IVF).
"We looked into it pretty quickly after getting together, because Kayla didn't want to be 30 and still trying for a child," Steph tells 9Honey Parenting.
READ MORE: 'He's blue': Mel left her baby on the couch for just a moment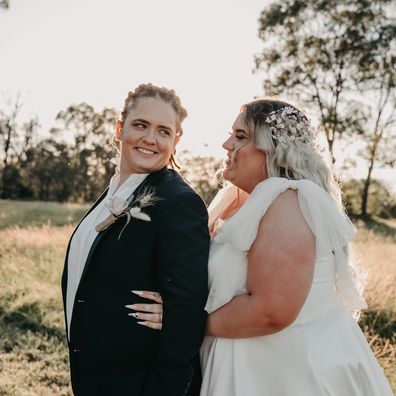 They had friends and family who had gone through IVF and thought they had a good idea of what it would cost, but soon realised they had totally underestimated it.
The fertility industry in Australia is booming, with one in every 18 babies now conceived via IVF even as the price for fertility treatments soars.
IVF costs vary widely between clinics but a single cycle can cost up to $12,000 with new, advanced technologies and add-on treatments.
When many Aussies require multiple cycles to fall pregnant, it adds up fast.?
Though Steph and Kayla weren't paying quite that much per cycle, the costs associated with trying to start a family soon added up.
"We drained our bank accounts pretty quickly, then our weekly wages. We would pay our important bills like rent, then everything else would go into IVF," Steph says.
For a daily dose of 9Honey, subscribe to our newsletter here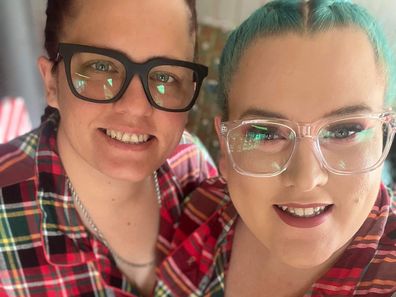 Patients typically have to pay for initial and follow-up consultations, medical tests and investigations, the fertility treatment itself and medications involved, as well as advanced treatment options where necessary.
Steph and Kayla felt that the first clinic they went to wasn't fully transparent about pricing, but they kept paying because they wanted to become parents so badly.
"We didn't even go on a honeymoon. Our wedding was really, really quick and really cost saving because we couldn't afford a big wedding," Steph says.
Medicare offers rebates on many fertility treatments and more rebates are available through the Medicare Safety Net, which is available to Aussies with large medical expenses.
Even so, the couple's out of pocket expenses added up alarmingly fast.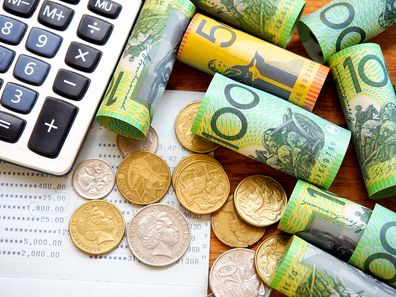 They cut back on essentials, took out loans and have put themselves into debt to pay for round after round of IVF, but each one was unsuccessful.
It took a huge emotional toll on Kayla, who was the only one able to carry a pregnancy as Stef had been rendered infertile by a botched medical procedure when she was 18.
READ MORE: Dad's horror phone call from daycare: 'She'd already been taken'
With every unsuccessful round of IVF, Kayla just felt worse and worse.
"Kayla apologises all the time because she thinks she's letting me down because she can't fall pregnant," Steph says.
"Doing that, it makes me feel bad because I can't fall pregnant either, so then I feel like I'm letting her down."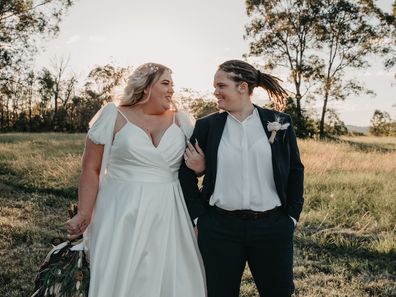 Not falling pregnant despite all the money and energy they were putting into the process caused a lot of heartache for the couple and strained their relationship.
"We've spent many nights crying. Your soul just starts to feel a bit empty, like your purpose is just not being fulfilled," Steph says.
After about a year and a half of failed IVF attempts, Kayla went to her GP and gynaecologist and discovered that she has minor endometriosis.
Her gynaecologist helped her manage the condition and recommended the pair try Adora Fertility, which offers more affordable IVF treatment options.
A leading clinic, Adora charges less than $2000 out-of-pocket per IVF cycle and was a more realistic option for Steph and Kayla.
WATCH: Growing number of Australians raiding their super early to afford IVF?
They felt optimistic about their chances of conceiving, but sadly the disappointments kept coming.
They've now spent more than three years and over $30,000 on about 15 rounds of IVF and still don't have a baby.?
The couple are emotionally exhausted and struggling financially and can't fathom how some Aussies are able to pursue IVF for upwards of 10 years.
READ MORE: The first time Samantha saw her baby daughter's face was as she died
"In the last few months, we've had to have that conversation like, 'At what point do we stop? At what point do we just say it's OK for us to not have a family?'" Steph says.
"The question is still unanswered. We don't know at what point we're going to stop, but we know that it's not going to be too far down the road. We're not going to go through this for another three years."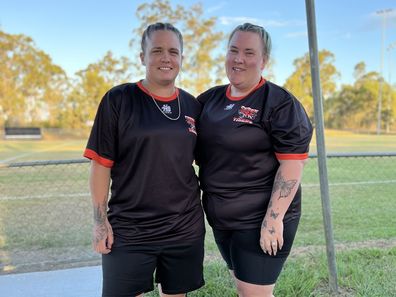 The $30,000 they've spent on fertility treatments so far could have gone towards a house deposit, an exotic honeymoon or the wedding of their dreams.
Looking back, Steph wishes someone had told her and Kayla how expensive IVF really is so they could have saved themselves some of the heartache.
"If we could have seen into the future and seen how much money we would have poured into it, we probably would have gone down a different avenue," Steph says.?
"We probably could have adopted a child from overseas and the amount of money we spent on IVF, and we would have been just as happy doing so."?
Steph and Kayla are still hoping to fall pregnant but don't want other Aussies to suffer the way they have in the past three years.
WATCH: Jennifer Aniston reveals heartache over failed IVF attempts?
The cost of fertility treatments and limited financial support for would-be parents is turning parenthood into a luxury so many families can't afford and it's just not fair.
They are among a growing number of prospective parents calling on the Australian Government to offer more financial support for fertility treatments.
That would mean higher Medicare rebates and more pressure on fertility clinics to be fully transparent about pricing.
"The cost of IVF is ridiculous. People are having to pay thousands and thousands of dollars and are being left essentially bankrupt," Steph says.?
"I would not wish infertility or this struggle on anyone because it destroys you ¡­ we didn't ask for this, we didn't ask to be infertile."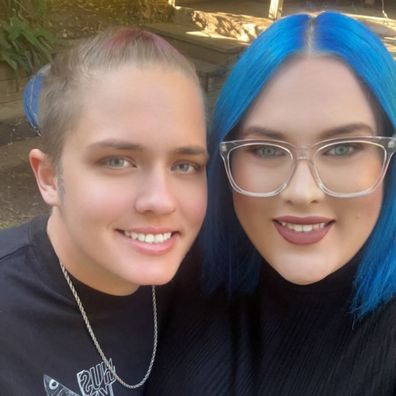 Private health insurance can help reduce the costs associated with IVF treatment, but isn't affordable or accessible for all Aussies.
For Aussies about to start their own fertility journey, Steph warns them to look into the full cost of IVF over multiple rounds and be selective about the clinic they work with.
"Do your research and find a company that is actually willing to help and actually cares about your end goal, rather than caring about the financial benefit in it," she urges.