'Traumatic' experience on a busy train led to Melanie's $150,000 business gamble
By Maddison Leach|
Melanie Nolan bled heavily on a busy passenger train from Sydney to the Blue Mountains.
Already a mum of three, she was having a miscarriage she knew was coming, but that didn't make it any easier on her.
"I started bleeding so heavily ¡­ it was emotionally traumatic, the significant blood loss and then how I felt after," Nolan, 29, tells 9Honey Parenting.?
READ MORE: 'He's blue': Mel left her baby on the couch for just a moment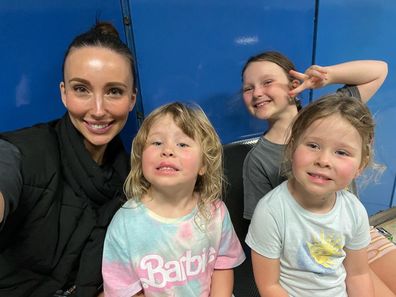 Little did she know, that agonising moment on a busy train would inspire her to take a $150,000 gamble on a better future for women like her ¨C and more time with her kids.
Nolan was just 21 when she found out she was pregnant with her first child.
It was the same day she started studying naturopathy at university after ditching a law degree for a field she was more passionate about.
"I thought, 'Oh s--t, what am I doing?'" she admits.
Nine months later her first daughter arrived, followed by two more girls - twins - around the same time she graduated from her four-year degree.
The marriage to her daughters' father didn't last and suddenly Nolan was a "broke single mum" trying to find a way to support her family of four.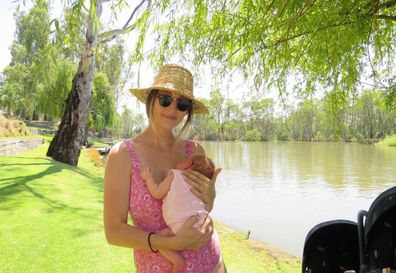 "I didn't know if I could juggle working out of the home for someone else that might not be very flexible when I'm on my own, I have little babies and I'm breastfeeding," she says.
"I started my original business out of pure necessity."
In 2019, she founded a women's health clinic that allowed her to be her own boss, but forced her to juggle all the responsibilities of running a business with the duties of motherhood.
READ MORE: Dad's horror phone call from daycare: 'She'd already been taken'
She'd just about worked it out when she met her now-husband and fell pregnant unexpectedly, only for tragedy to strike.
Just a few weeks into the pregnancy, Nolan experienced a missed miscarriage, which is when the body doesn't recognise the pregnancy loss and doesn't expel the foetus. It was an emotional discovery.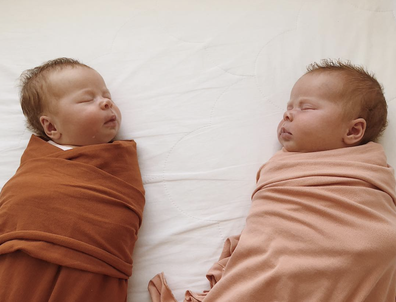 Nolan was given medication to induce the miscarriage, the worst of which came suddenly while she was on a train from Sydney to the Blue Mountains. It affected her for months.
"The blood loss was so significant that it resulted in quite bad anaemia and I just felt terrible for months and months," she says.
As a naturopath, she'd worked with women suffering from iron deficiency and anaemia before but struggled to find good iron supplements without a prescription.
Iron supplements are also associated with uncomfortable gastrointestinal side effects like constipation, which can put patients off actually taking them.
"It is so horrific, you cannot go [to the toilet] for days. I was experiencing that," she admits.
WATCH: What you should and shouldn't say to grieving parents?
Eight per cent of Aussie women are anaemic and about 12 per cent suffer from iron deficiency, so Nolan knew she wasn't the only one and decided to do something about it.
Taking a massive gamble, she used her life savings to launch her supplement brand The Natal Naturopath despite having zero business experience.
Nolan relied on her science background to develop the supplements, which are registered with the Therapeutic Goods Administration (TGA).
The mum-of-three poured close to $150,000 into research, production and marketing but she had no guarantee that the brand would be successful.
"It was really scary not knowing whether it would be OK and whether they would sell ¡­ that money wasn't coming back, it was a huge gamble," Nolan says.
The Natal Naturopath launched in October 2022 with two products; IronBiotic, an iron supplement, and EverNatal, a prenatal, antenatal and postnatal supplement.
"The two products I developed have a two-year expiry, so I thought, 'If I just sell them in two years, I'll be OK,' but we sold the first 5000 units in a few months," she reveals.
In fact, the brand made a whopping $36,000 in the first five hours.?
The success was massive, but it forced Nolan into a tough spot as she juggled the new business, her clinic and her kids.?
Most days, she had to work on The Natal Naturopath late at night after the kids were asleep but that led her to burn out quickly and she had to accept she needed help.
"Balancing any career with young children is taxing and exhausting," she admits.
"I never wanted to be a full-time worker ¡­ I want my girls to have me around more than I'm not, so that was my concern. I don't want to miss out on so much of their childhood."
In the end, Nolan decided to hire a babysitter once a week so she could work regular hours on the brand, which was soon making over $100,000 each month.
Now she brings in enough cash that she only has to work one day a week at her clinic and two days on The Natal Naturopath; the rest of her time belongs solely to her daughters.
It's the kind of mum-life balance she's been dreaming of since her girls were babies.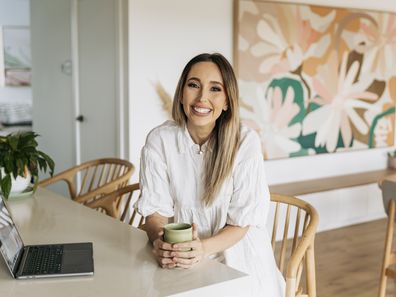 "Having young children, you only get a few years with them at home before school and I just wanted to cherish that," Nolan says.
"And have them know as well that you can love being a mum and want to be with your kids and also love working and be successful. I was hoping to find that balance."
READ MORE: The first time Samantha saw her baby daughter's face was as she died
Just a few years ago she called herself a "broke single mum"; now she's the owner of a hugely successful business bringing in over $1.2million per year, and she's married again.
It's hard to believe that all this success came as a result of the traumatic miscarriage she experienced in 2020, but Nolan couldn't be more proud of how far she's come.
For decades, women and especially mothers have been dismissed in the world of business, but the 29-year-old wants other mums to know they're capable of doing what she did.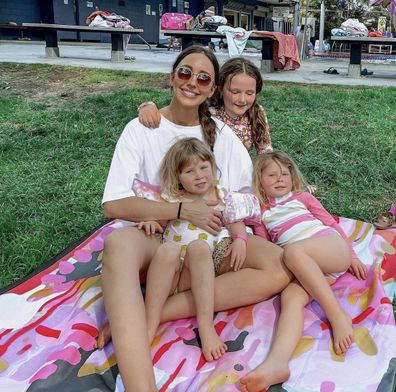 "Mothers have such great qualities and skills that are so unique. We are so good at juggling, we are so good at multitasking, so quick and efficient," she says.
"I honestly think all my best business qualities would not exist if I wasn't a mum of three kids. If you can be a parent, you can be a business owner."
That's why she's encouraging other Aussie mums with dreams of starting a business to give it a go - after all, "it can't be harder than parenting".
The information in this article is general in nature. Please see your GP or other healthcare professional for advice that is tailored to your specific health needs.